Boston Wedding Photographer
Cordele Photography is a professional Portrait and Wedding Studio owned by Alicia Williams. Although located in Reading Massachusetts, She is a full service Wedding Photographer serving all of New England. She loves shooting on Cape Cod, Block Island and Nantucket. She photographs events from 20 people to 300 people and she can do it all in an unobtrusive style that leaves couples pleasantly surprised by the emotion she captures.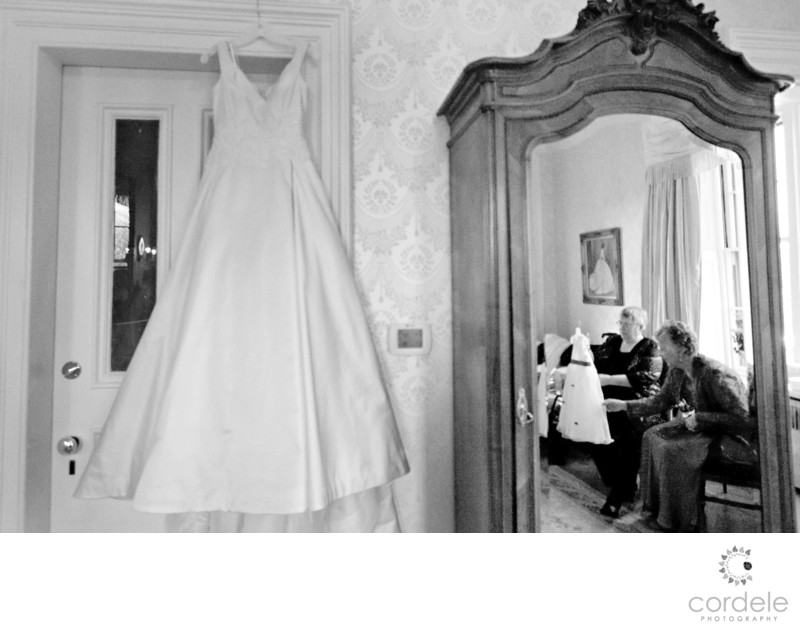 From Commanders Mansion Watertown Massachusetts
She also works down in Miami Florida. She does not charge travel fees to do so. Make no mistake, She owns a condo at the Fontainebleau in Miami Beach and has dreams of working there.

Some of her favorite hotels like the Ocean Cliff in Newport, as well as Wychmere Harbor in Harwichport. Having summered in Yarmouth MA and traveling to Surf Side Beach, Martha's Vineyard and Portland in Maine she knows how fun bringing your guests to those locations is The laid back Island atmosphere is just what brings out the best in wedding photos!

Alicia is the one of the best at what she does in Boston. Taking time to capture clients as she sees them, happy and in love. She has two photographers on staff she work with and when in a bind, her husband can always pick up a camera, after all, he was trained by her! One of the most heard compliments she hears from clients is "I didn't even know you were standing there when this happened!" That shows you her years of experience.
Her Favorite Boston Wedding Venues:
Some of her favorite parties have taken place at the Codman Estate in Lincoln and the Colonnade Hotel In Boston. She also has taken images at the Seaport Hotel, Boston Harbor Hotel, The State Room, The Taj, and Hotel Marlow. One of her most published collection was from The Atlantic Inn on Block Island.


Wedding photo taken on Cape Cod Massachusetts

Specialty
Alicia's has a thriving business in portrait photography around the entire Tri-State area. Alicia has traveled for many family photos during the summer and always gets amazing beach illustration.

About Portraits:
Alicia loves to take children's portraits and travels on-location to shoot newborns, and children, as well as family portraits and beach portraits. One of her favorite places that include the beach and family is on Mayflower Beach in Dennis. She's also found that Wingersheek in Gloucester is a hidden gem of New England for portrait photographers.

Some of the places Alicia is know to be listed is under Boston Wedding Photographer, Nantucket Wedding Photographer, Block Island Wedding Photographer, and a Miami Wedding Photographer. She loves Miami Beach Weddings because of the light and the reflections off the buildings. Being a Miami Beach Photographer gives her time to travel with her family, shoot events and get out of the cold New England days! Alicia Williams also shoots Senior Portraits in and around Reading, Andover, Wilmington, North Reading, Tewksbury, and Wakefield. Senior Photos are so much fun to shoot, and Alicia is able to get the high school seniors she is shooting to loosen up.


The towns covered by Alicia for wedding portrait photographer and Engagement, Portraits, Senior Photographer and Boudoir Photography in Massachusetts are Reading, Wakefield, Boston, Chelmsford, Westford, Littleton, Hingham, Pembroke, Plymouth, Boston, North Andover, Westwood, Norwood, Dedham, Tewksbury, Tyngsboro, North Reading, Waltham, Needham, Newton, Natick, Dennis, Dover, Yarmouth, Harwich, Orleans, Chatham, Providencetown, Providence, Pawtucket. Acton, Attleboro, Foxboro, Bridgewater, Weston, Wellesley, Woburn, Hingham, Carver, Dover, Westwood, Nantucket, Block Island, Martha's Vineyard.


She considers her style a mix of photojournalistic, traditional and candid.
She will even do images for infants to teens, maternity photography to toddlers through High School Seniors.

Cordele Photography has been invited to the Taj in Boston, Codman Estate, Gibbet Hill in Groton, The Andover Country Club, The Tewksbury Country Club. We've also shot at the Villa Woodbine (Coconut Grove), Wedding photographer Miami Beach affairs. The Ancient Spanish Monastery, St. Bernard de Clairvaux and Receptions, Shaker Hills Country Club, Tewksbury Country Club, Holiday Inn Boxboro, The Taj in Boston, The Ritz Carlton, Butternut Farm, as well as the Zorvino Vineyard in NH. She has been a Photographer of weddings at Gibbet Hill, Taj Hotel Ritz Boston, Massachusetts, NH, Vermont, and Florida

Alicia also has dreams of being invited to the Belle Mer in Rhode Island, State Room in Boston, and Longwood Event facilities.

Contact Cordele Photography for Massachusetts Wedding Photographers, New Hampshire Photographers, Rhode Island Photographers, Block Island, Nantucket Warwick, Providence, and Newport area newborn portraits, boudoir photography, baby photography baby portraits, children portraits and weddings., Children's Photography, Family Group Photography family portraits, maternity portraits, engagement portraits, and event portraits. Cordele Photography also creates custom canvases, Framed photos and holiday cards.

She has been featured in many magazines including WellWed, The Knot, and Destination and Honeymoon Magazine. She is featured on many blogs and is currently booking for the 2016 and 2017 Season!

© Cordele Photography
All images are property of Cordele Photography